Restoration Services & Parts
The 1948 Tucker '48 is an extraordinary automobile. With only 51 examples produced, its unique features, facinating story and rarity make these truely special automobiles. Our experience in buying, selling, evaluating and restoring these cars is unmatched anywhere.
We Know Tuckers!
Over the past 24 years, we have owned and participated in the restoration of many Tucker automobiles. We have researched every aspect and each component of these cars. The result has made us the foremost experts on these amazing vehicles.
If you would like to own one of these cars, considering selling your Tucker, or if you need parts, repairs, restoration and want to learn more about your car, we are the people to call.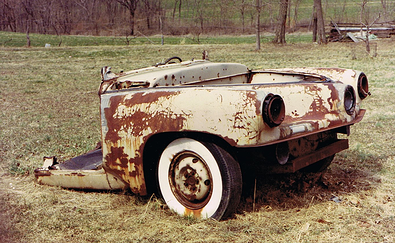 Tucker automobiles not only have a unique appearance, but they are unique mechanically as well. These cars have components that are not in common with any other automobile. As such, it requires a special skill set to restore these cars correctly. We have the knowledge and resources to properly restore these cars to their original condition and beyond. The Tuckers that we have participated in restoring are multiple concours winners, as well as having established world record prices when sold. No one knows more about Tuckers!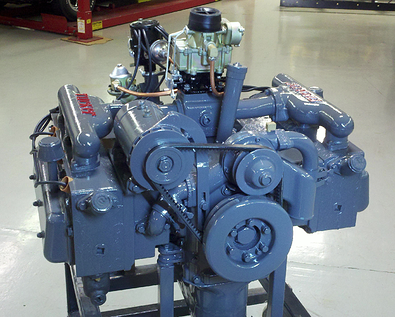 The engine Tucker used is an aluminum, 6 cylinder, modified helicopter power plant. It has 166 horse power, 390 pound-feet of torque and could propel this sedan to 130 MPH. Pretty impressive for 1948.
We have the original factory data, assembly procedures, experience, expertise, and even NOS parts to make these engines run as they did in 1948. We have even developed internal modifications to improve reliability, cure previous common problems and improve performance.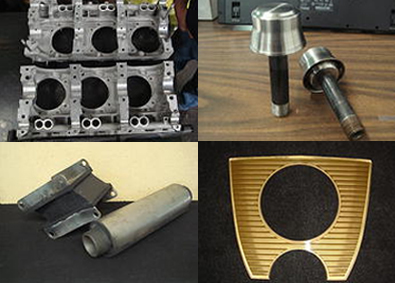 We have NOS and specially manufactured parts to restore and service the Automobiles. Engine components, Torsilastic Suspension Plates and Tubes for every variation, Rubber Weatherstrip, Hubcaps, Emblems/Crests, Gaskets, Seals, Dash Board Plastic and much more. Contact us with your needs.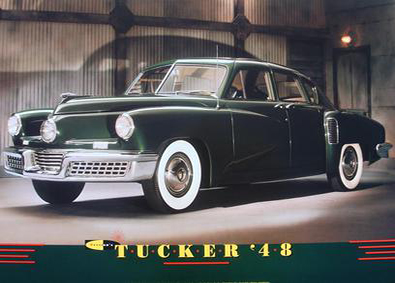 We have a very limited amount of this original printing of a beautiful 1948 Tucker Automobile. This offering is for 1 full color, original, art print. It measures 25″ X 16″ and is printed on extra heavy, 100 lb. stock. It is in new condition and will be packaged in a protective tube for safe delivery and ready for framing. These prints were extremely popular when they were originally released back in 1995 and now you can have one of the original prints.
The extraordinary styling and ground breaking technology made the Tucker a true milestone of automotive development. At auction, an exceptional example of one of these cars sold for almost THREE MILLION DOLLARS. Get one of these exceptional art prints while they are still available! Free Shipping in the continental USA